Home - Who we are

Places we have been

Schedule

Articles on Nudism

Application/Forms

Other Nudist Sites

MNO Store

Members Only


(Password required)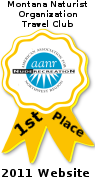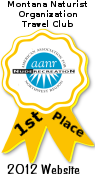 Clothes have been shown to cause
extreme psychological dependence
and cause an increase in shame for
your body.
Wear them at your own risk!!
"Nude recreation is one of the healthiest trends of our times. Nude recreation allows us to accept ourselves for who we are and to feel comfortable about our bodies. Experiencing who you are inside is more important than what you show on the outside."
North American Guide to Nude Recreation,
19th Edition, Page 9
Welcome to Big Sky Country
and Nudism –
A Great Combination

—NOTE—
I'm sorry to have to tell you this, but MNO closed down as of July 18, 2021. Participation, membership, and others willing to help run the club was growing thin. We had a great club for 25 years so it was a lot of fun times.
There are a couple northern Idaho clubs that you might find suitable. They are Sun Meadow Resort <sunmeadow.org> south of Coeur d'Alene which is open all year. They have an outdoor heated pool, an indoor heated pool, a large hot tub, many game courts, and 80 acres to roam.
Another is Kaniksu Ranch north of Spokane, WA. They have around 300 acres, a heated pool, hot tub, lodge, and lots of trails. They also have the original Bare Buns Fun Run. <kaniksufamily.com>
If anyone should be interested in restarting MNO please let me know.
Hope this helps.
Former President and founder of MNO
info@montananaturist.org
~~~~~~~~~~~~~~~~~~~~~
MNO is a nonlanded club in the beautiful Big Sky Country of Montana with our official beginning in the summer of 1998.
We have a variety of activities throughout the year with winter indoor swims and outdoor hot springs in the spring or fall. In the summer, members enjoy a variety of activities including swims along rivers and lakes, and travel to landed clubs. If there is sufficient interest we will organize pontoon boat, canuding or rafting trips. We have great fun camping on weekends which includes a variety of games and activities, a group pot luck dinner, and singing and chatting around the campfire late into the night. We are always open to member's suggestions for new and exciting activities and experiences.
We are affiliated with two large national organizations and one international organization. They are the American Association for Nude Recreation (AANR) which includes a regional organization, the American Association for Nude Recreation-Northwest (AANR-NW), and The Naturist Society (TNS). Through AANR we also belong to the International Naturist Federation (INF). The AANR is a member run association with over 250 clubs throughout the U.S. and Canada. The Naturist Society grew out of the free beach movement. They produce an exceptional quarterly magazine,

Nude and Natural

.

You may join
either or all of these fine organization
s
, and we encourage you to do so. They are helping to improve the image and acceptance of nudism throughout the country.
Statement of Belief

The Montana Naturist Organization is an organization of men and women of all ages who believe in a natural and neutral acceptance and practice of social, recreational, and lifestyle nudism/naturism, and the exposure of the entire human body to sun, light, and air to be beneficial both physically and mentally. We believe that the natural / nude human body is neither lewd, obscene, indecent, nor visually harmful or offensive in and of itself, but is an entity, neutral in nature, that has been culturally misunderstood, abused, and used disrespectfully for centuries. We believe we have the right to wear as little or as much clothing as is comfortable, and to practice social nudism/naturism, provided we do not infringe on the rights of others. We ask that others respect and not infringe upon our rights. We believe that harm to others is a result of behavior, whether clothed or unclothed, that is disrespectful of and toward others.

Montana Naturist Organization, P.O. Box 214, Thompson Falls, MT 59873
Contact us
Last updated 3/21/2014

using the open source software